WARNING: This product contains nicotine. Nicotine is an addictive chemical.
The above warning applies when the product is used with nicotine-containing e-liquids
THE INNOVATION
OF 360° AIRFLOW
SYSTEM
The combination of 360° infinite airflow system and bottom airflow, brings
more precise airflow control and super cloud. The air holes are specially
designed for MTL experience to enjoy smooth and rich flavor.
NEWLY UPGRADED
TPP DM3 & DM4 COILS
THE INNOVATIVE MESH TECH
After hundreds of experiments, 50 engineers from VOOPOO Lab developed a new atomization tech of Dual In One,
and applied Dual In One tech in TPP atomization coils.
EASY E-LIQUID FILL SYSTEM
New upgraded 5.5ml magnetic suction pod, provide the simplest and most sanitary way of filling E-Liquid.
* Please let E-liquid stand for 3-5 minutes before vaping.
510 CONNECTOR
& UNIVERSAL
BASE MATCH
AS YOU LIKE
The universal 510 Connecter can be matched with your
favorite atomizer. Play with all kinds of possibilities. Both
TPP-X Pod and PnP Pod can use TPP-X 510 and PnP 510
base which makes everything more convenient.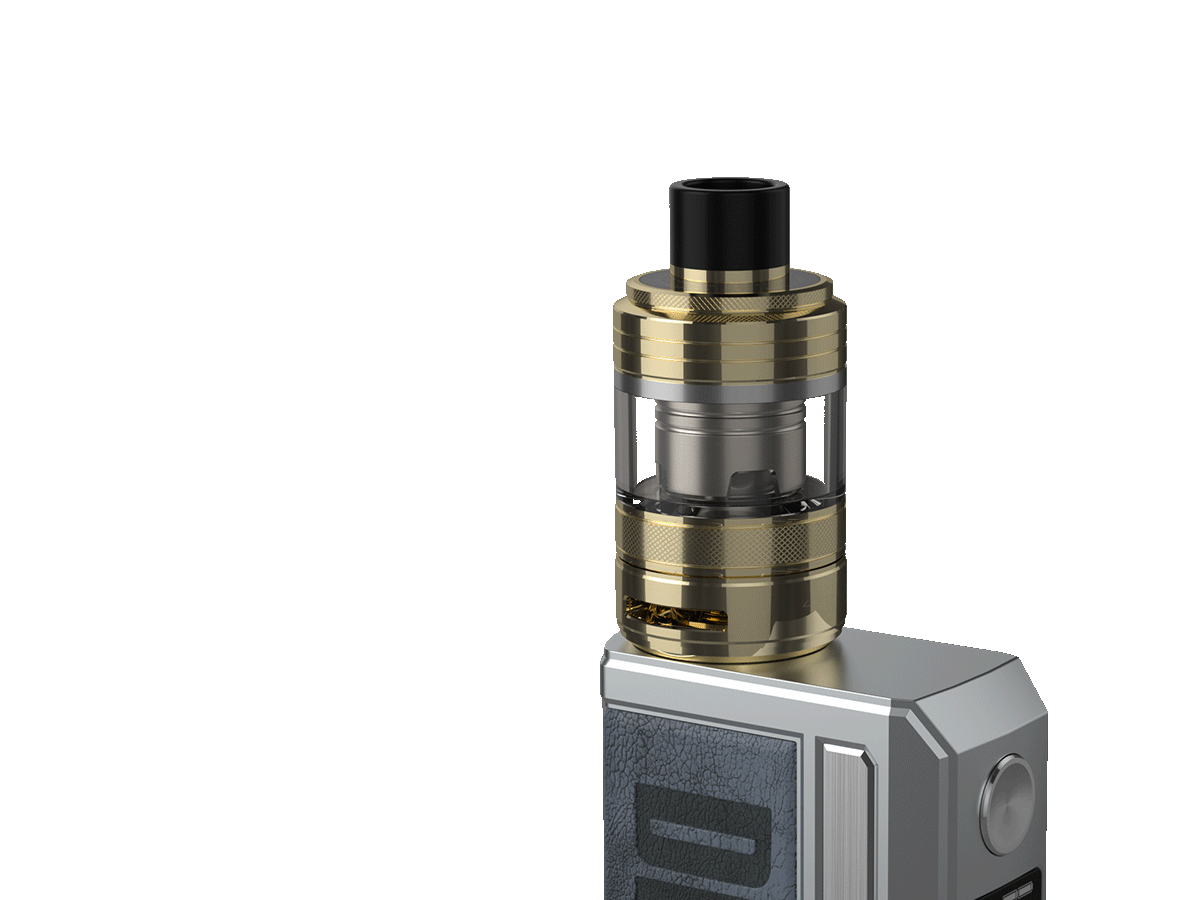 COMPATIBLE WITH ALL TPP COILS
SPECIFICATION
Name: TPP-X POD TANK
Material: Stainless Steel + PCTG
Coils: TPP-DM2, 0.2Ω*1
TPP-DM3, 0.15Ω*1

Power Range: DM2, 40-60W
DM3, 80-100W

Fill Liquid: Side
Connect: 510 Base
PACKAGE LIST (STANDARD)
PACKAGE LIST (TPD)
PACKAGE LIST (US)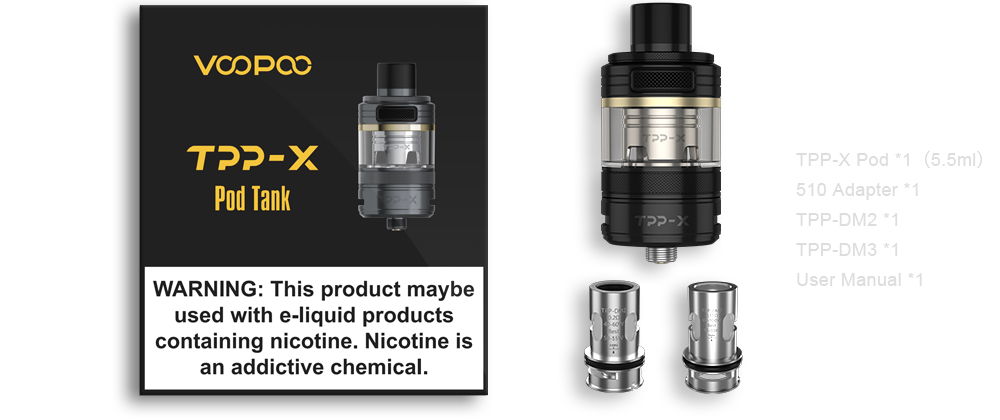 PLEASE SUBMIT THE FOLLOWING
INFORMATION TO PARTICIPATE
(ONLY CUSTOMERS IN THE PHILIPPINES ARE ELIGIBLE TO RAFFLE ENTRIES.)