WARNING: This product contains nicotine. Nicotine is an addictive chemical.
The above warning applies when the product is used with nicotine-containing e-liquids
SUPER AIRFLOW
SYSTEM FOR GREAT
VAPING EXPERIENCE
TPP POD TANK 2.0 is designed with reference to "Aerodynamic Simulation" and a
new "Two-way Convection" airway structure to maximize the overall atomization
efficiency.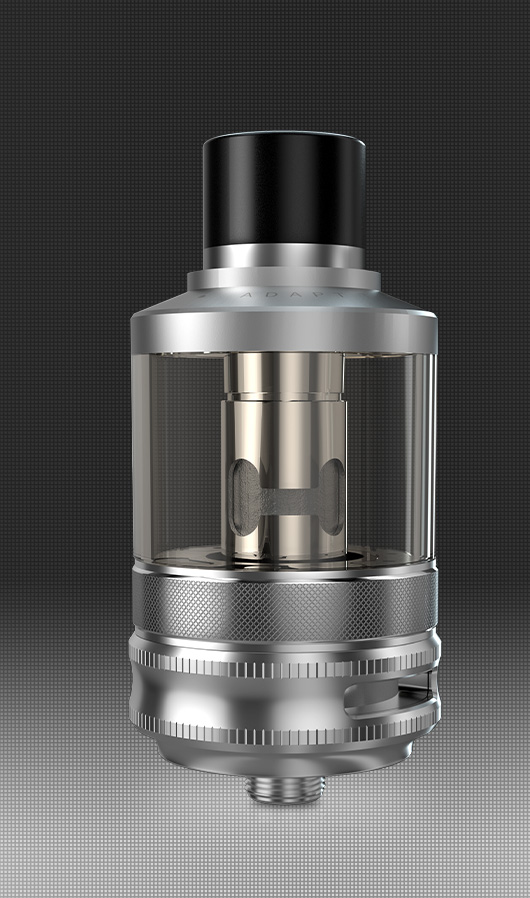 TPP FLAVOR WITH NEW MESH TECH
TPP Series coils use VOOPOO's new patented technology, which not only increases the atomization area inside the coils, but also improves the
heating speed. Performance and speed join forces to experience a powerful flavor like never before.
THE INNOVATIVE MESH TECH
After hundreds of experiments, 50 engineers from VOOPOO Lab developed a new atomization tech of Dual In One,
and applied Dual In One tech in TPP atomization coils.
· Faster Heat-up
· Higher Atomization Efficiency
· More Delicate Flavor
COMPATIBLE WITH THREE PLATFORMS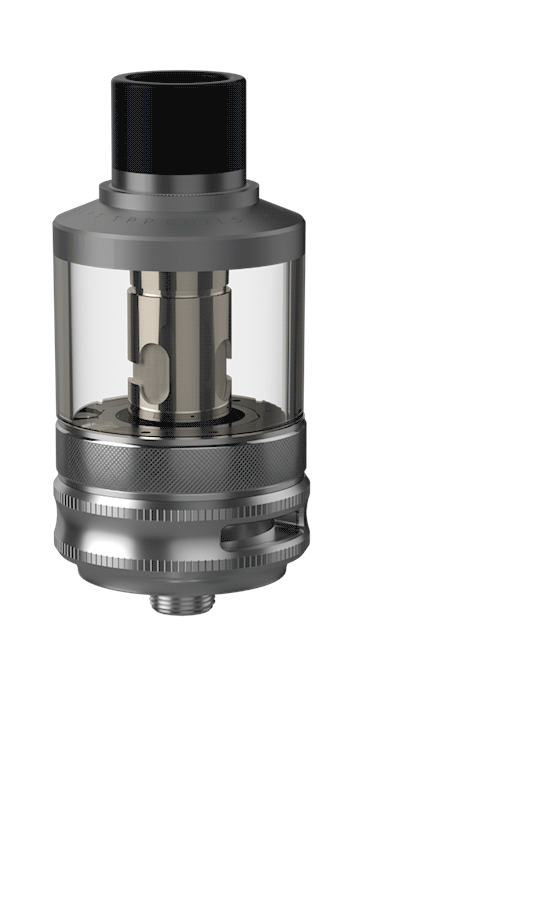 EASY E-LIQUID
FILL SYSTEM
Large filling hole with well-sealed valve for an easy and
safe filling experience.
COMPATIBLE WITH ALL TPP COILS
SPECIFICATION
Name: TPP POD TANK 2
Material: Stainless Steel + PCTG
Coils: TPP-DM1, 0.15Ω*1
TPP-DM2, 0.2Ω*1

Power Range: DM1, 60-80W
DM2, 40-60W

Fill Liquid: Side
Connect: 510 Base
PACKAGE LIST (STANDARD)
PACKAGE LIST (TPD)
PACKAGE LIST (US)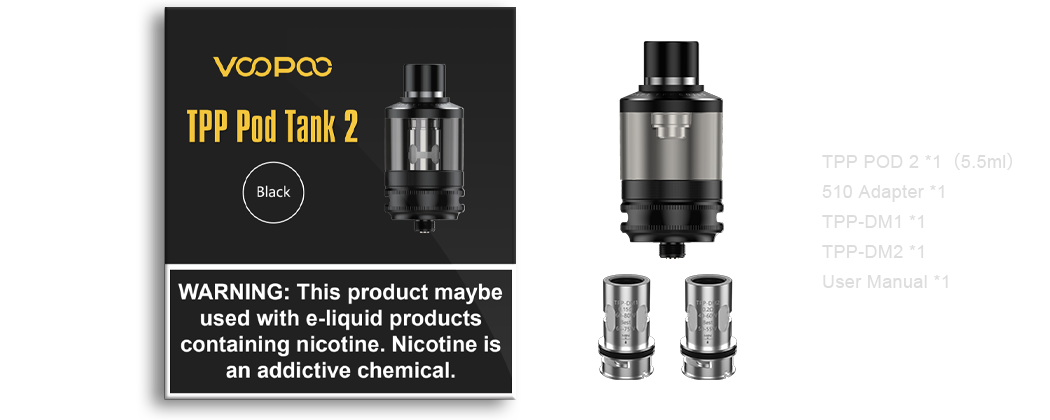 PLEASE SUBMIT THE FOLLOWING
INFORMATION TO PARTICIPATE
(ONLY CUSTOMERS IN THE PHILIPPINES ARE ELIGIBLE TO RAFFLE ENTRIES.)