The Upcoming Vapexpo Lyon, VOOPOO's Debut with New Products in France for 2023
Vapexpo is a unifying event of international scope for the Vape community. Vapexpo exhibitions are real moments of meeting, conviviality and business Professional. This April is the first time that Vapexpo to bring this event to Lyon, with more than 150 vaping brands and more than 8,000 people said to be attending. The two-day Vapexpo Lyon from April 16th to 17th is treasurable for the Lyon vapers to know the vape industry and products. For the vape manufacturers and bands, it's an unmissable opportunity to promote their products and brand to local customers and vapers.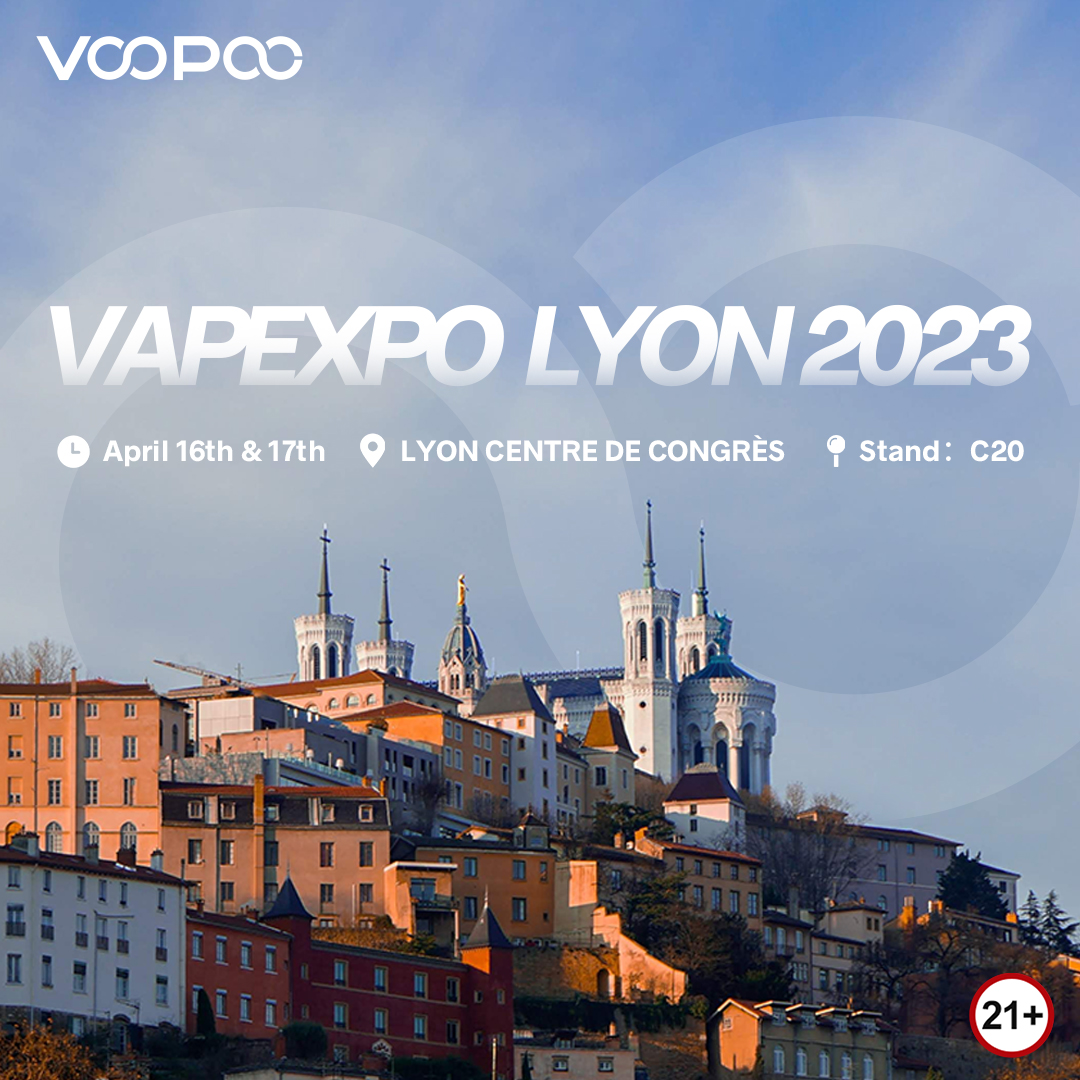 VOOPOO, as a brand adhering to the globalization strategy, made many efforts to prepare for the event's attendance. The newly released ARGUS G and ARGUS POD SE of the VOOPOO ARGUS POD Family can not wait to be known by the Lyon customers and users as this is their debut in France. The UFORCE-L Tank, featuring strong atomization performance and explosive vapor delivery, will be displayed with compatible VOOPOO products including DRAG 4, ARGUS MT, ARGUS XT and ARGUS GT II. What surprises might the combination of one Tank and four MODs produce? Come to the site and let's unveil them together.
In addition, interactive games and delicate gifts will be provided as well. Just follow VOOPOO's social media account, the visitor will have the chance to play the wheel and win gifts, including the DORIC Q and DORIC 20 SE, the latest products in VOOPOO V series.
Come to stand C20 in France-Lyon-Cité Internationale from April 16th to 17th, enjoy VOOPOO vapes and spark your life with VOOPOO!