Come to Stand I-E20 Vapitaly 2023 and Have a Wonderful Visit with VOOPOO
On May 27th, the three-day Vapitaly 2023 will be held at Veronafiere Exhibition Centre, Leading open e-cigarette brand VOOPOO, which recently unveiled a number of cutting-edge PODs, will be present at this event and make the advanced devices reach more local vapers. It is also worth mentioning that as Vapitaly is one of the most professional and authentic Italian expos, VOOPOO is so excited to have deep communications with the distributors, retailers, and vape enthusiasts. VOOPOO is very open to adapters and provides vaping devices as well.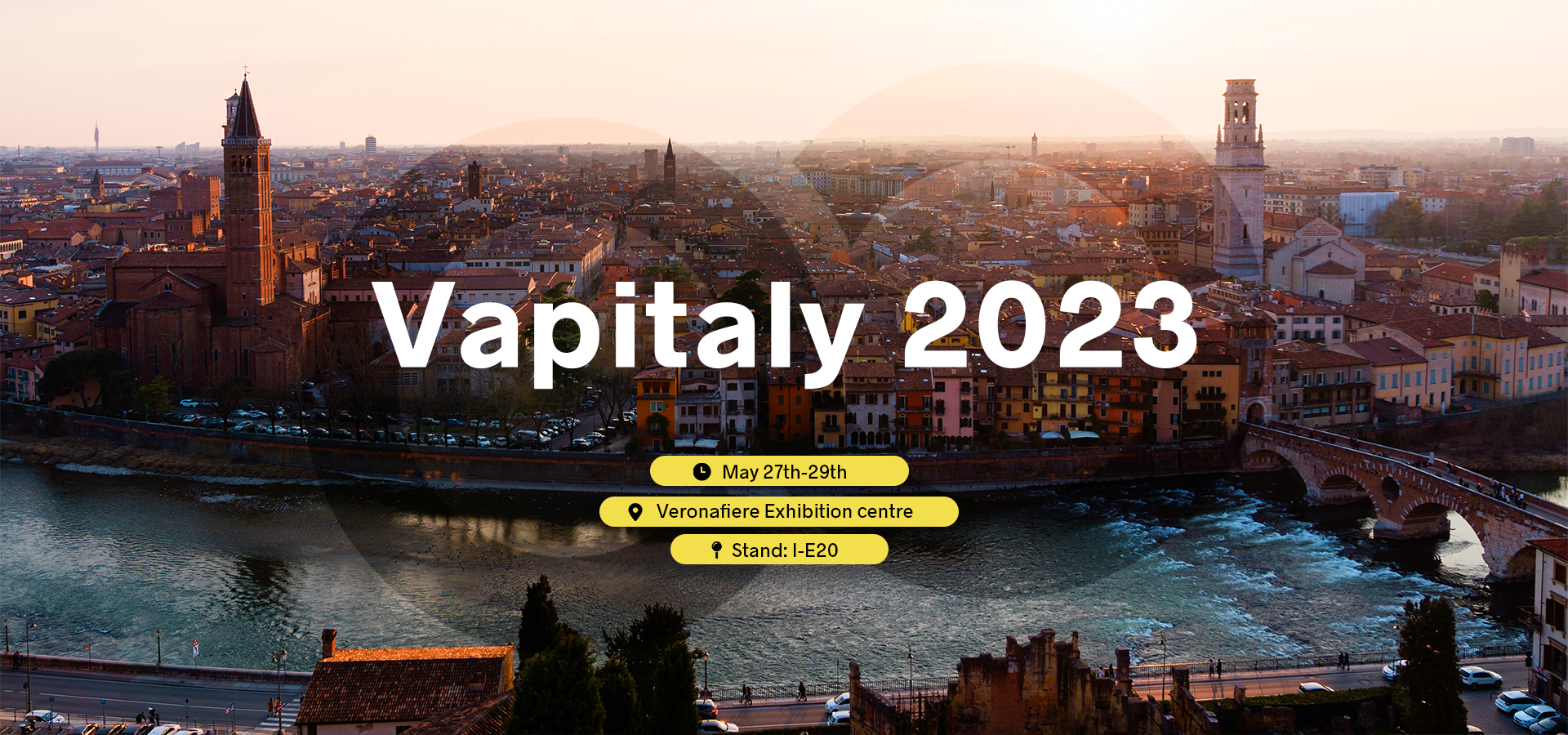 In addition to being a groundbreaking legend in the MOD category, VOOPOO also keeps innovating with POD products. This time, VOOPOO ARGUS POD Family including ARGUS Z, ARGUS POD SE, ARGUS POD, ARGUS G and ARGUS P1 will be on exhibit. They are compatible with ARGUS POD Cartridge, whose four-hole airway inlet ensures a soft and smooth taste and the cartridge structure firmly stores the poorly atomized e-liquid. Meanwhile, the simple design as the invisible magnetic connection makes each insertion and removal easier. The delicate and ergonomic mouthpiece increases vaping comfort by fitting perfectly on the lips.
Additionally, the newest member of the VMATE Pods Family, which has not yet been launched, will make its public debut on this occasion. DRAG M100S released on May 8th, the single battery version of DRAG 4, will be provided as well.
The delicate gifts such as ARGUS Z and interactive games are prepared and waiting for you.
Just come to Stan I-E20 at the Veronafiere Exhibition Centre, where VOOPOO's beautiful vapes and surprises will make your visit unforgettable.