The Banquet Semestriel des Distributeurs 2022 of VOOPOO successfully came to an end
On July 6th, VOOPOO held Banquet Semestriel des Distributeurs 2022 in Paris. There were more than 30 attendees of the event including the representatives of VOOPOO France Branch, CHINA TELLING, local distributors and retailers.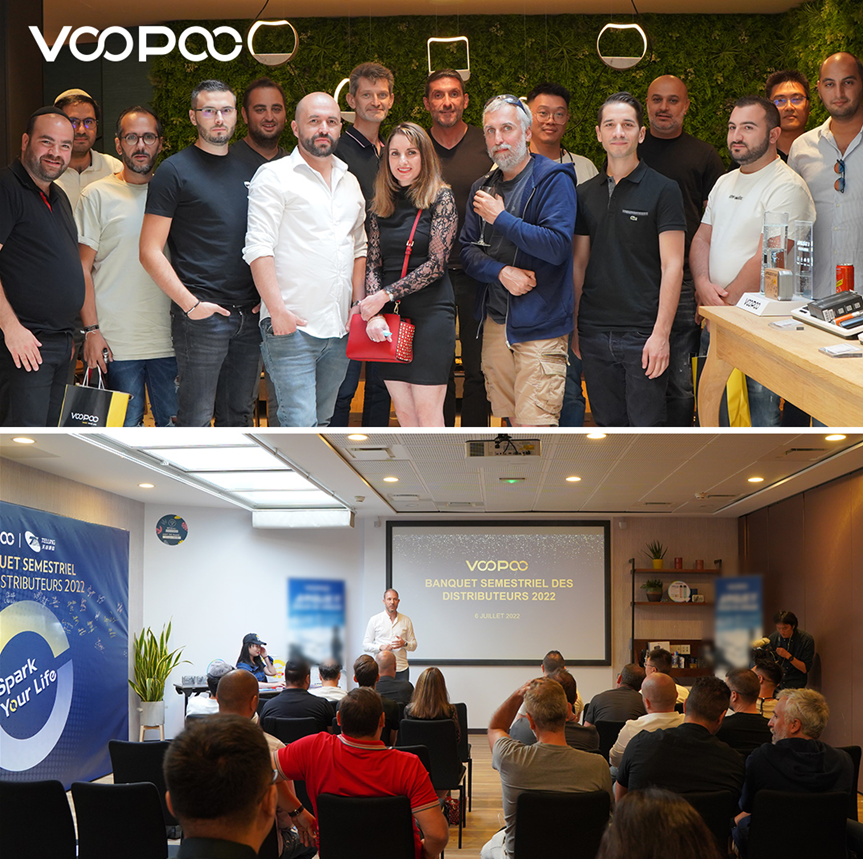 Warm Atmosphere and Sincere Gratitude
The reception started from 11:00 to 16:00(France Time), everyone enjoyed fantastic time. The representatives of VOOPOO France Branch, CHINA TELLING and GFC gave speeches and expressed gratitude toward partners. The video of speech addressed by General Manager of VOOPOO presented the acknowledgement of VOOPOO headquarter. The new products, DRAG Q, VMATE E, VMATE Infinity Edition were introduced in the reception and the representatives had close interactions with them. Besides, exquisite banquet and interesting games were provided as well.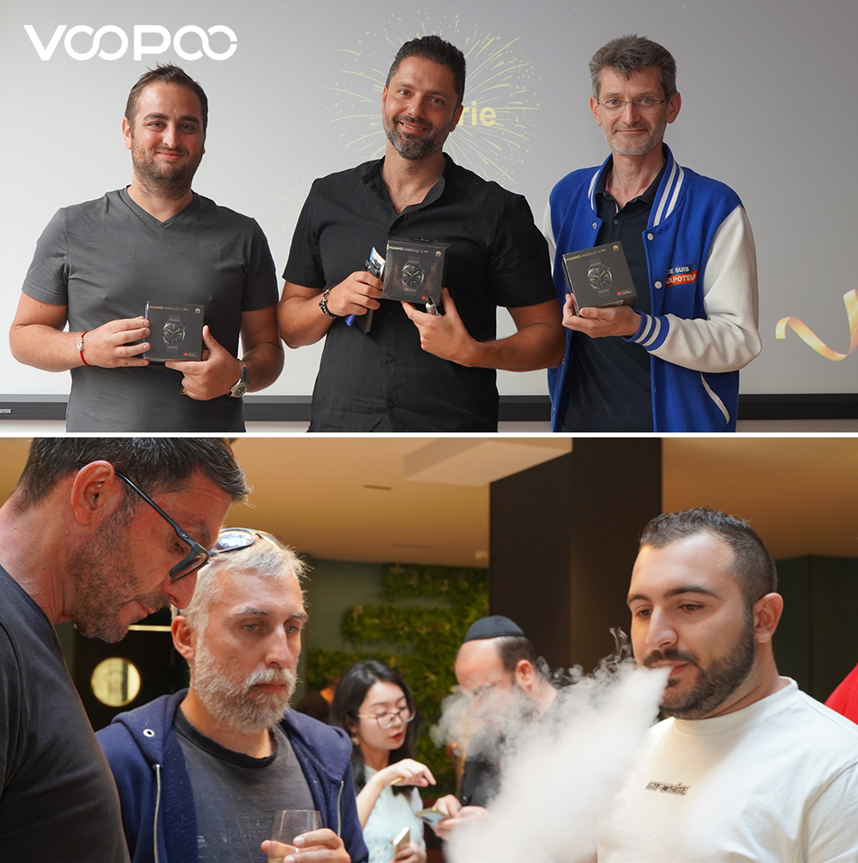 New Products and Refreshing Vaping Experience
In the reception, many products are provided for the attendees, in which two of them were newly launched in VOOPOO's More Than Infinity launch event.
DRAG Q, a star product of DRAG series, the leather body is embedded in a metal frame to ensure a comfort experience while achieving an efficient combination of portability and wear resistance. Equipped with VOOPOO's original ITO atomization technology, the device provides greater smoke and stable vaping airflow. The atomizer with three-stage silicone ring to form a cavity structure, effectively prevent condensate overflow. The specially designed gradient neon light on the side can visualize the power and wattage during vaping and combine with the ticking sound of the regulating ring to create an easy and interesting interaction, bringing users a triple sensory experience of taste, sight, and sound, bringing a refreshing vaping experience.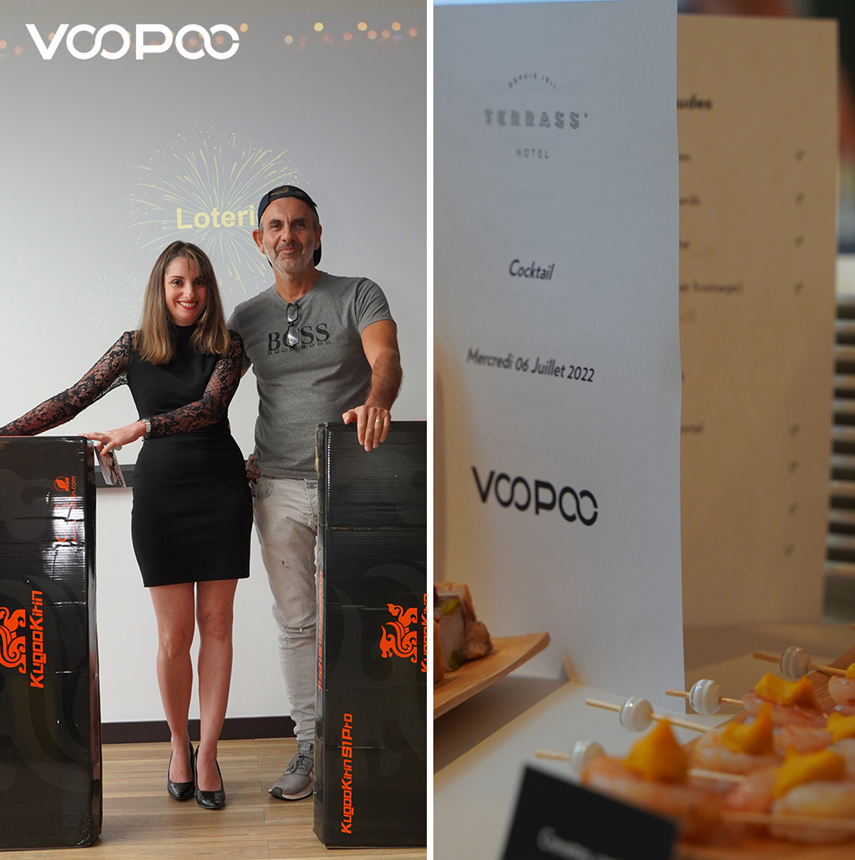 VMATE E and VMATE Infinity Edition were newly launched on VOOPOO "More Than Infinity" launch event. They adopted 5A Freshness-Seal technique, combining anti-dust, anti-light, anti-volatile, antioxidant, and anti-bacterial functions, providing sanitary vaping experience. These two products are featured with VOOPOO's original ITO atomization technology, restoring the optimal tasty experience. GENE AI chip provides easy and humanized experience through the intelligent chip control. Its 6 safety protections reassure the vaping experience as well. The cartridges of VMATE E and VMATE Infinity Edition are fully compatible with each other and V. THRU Pro products, make the vaping experience more flexible and diverse.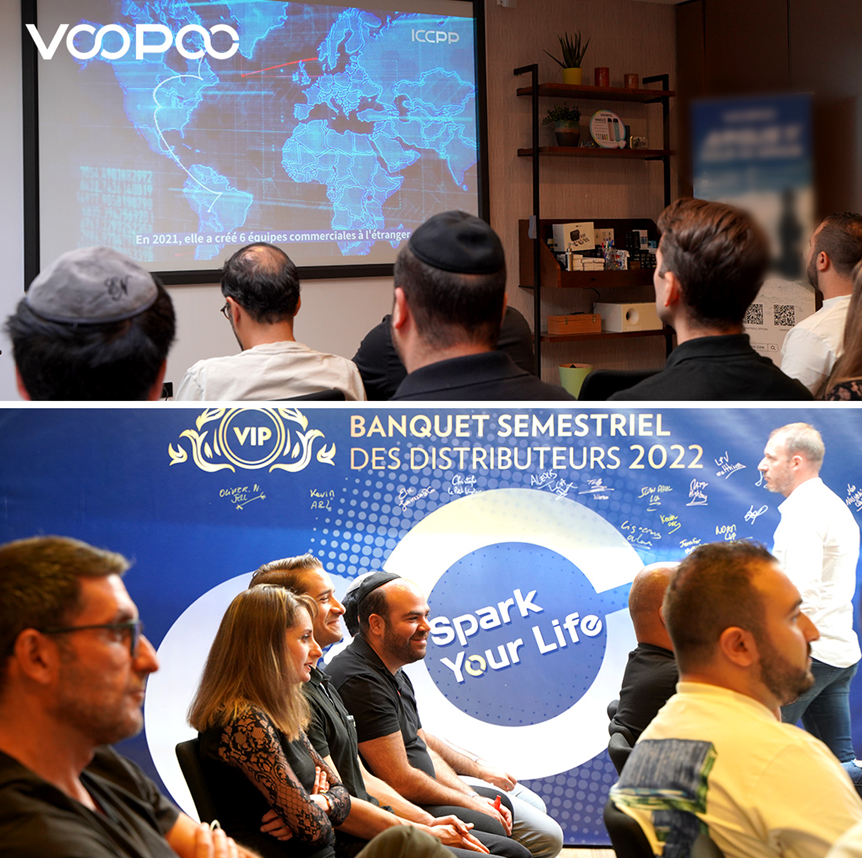 It is the contribution and cooperation of France distributors, retailers and other partners that improved VOOPOO's international strategy process. We believe that the better performance will be made together in the coming days.