VOOPOO Invite You Enjoy Advanced Vaping at VaperExpo UK, Booth D90!
From October 7th to 9th, Vaper Expo UK will be officially opened at the National Expo Center in Birmingham. Vaper Expo UK is the biggest vaping event in Europe, which attracts a significant number of visitors from the global e-cigarette market. This year, this expo is expected to invite more than 200 vape brands and attract more than 25,000 visitors worldwide to enjoy the vaping event.



As a leading open e-cigarette brand, VOOPOO will take all category products including the best sellers and the newly launched products to Booth D90 covering more than 80 sq.m. It is believed that VOOPOO will bring visitors excellent vaping experience and understanding of atomization technology.
VOOPOO will take the appealing products such as ARGUS GT II featuring with solidarity and boosting cloud, Vmate E and Vmate Infinity Edition advancing with pure taste.
The newly launched even the products not officially released yet will be displayed as well. The new members of ARGUS series, ARGUS MT and ARGUS XT that inherit the feature of solidarity of ARGUS series and innovates in atomizer and leakage proof, the new DRAG, DRAG H80S and DRAG E60 with impact and integrated body and improvement of operation and the newly launched VINCI POD SE with fully upgraded and compatible cartridges will be displayed. Come to Booth D90 and try out the innovative vapes!
It is also worth mentioning that it will be the first offline displaying for the coils with VOOPOO innovative atomization platforms including TPP, PnP and ITO.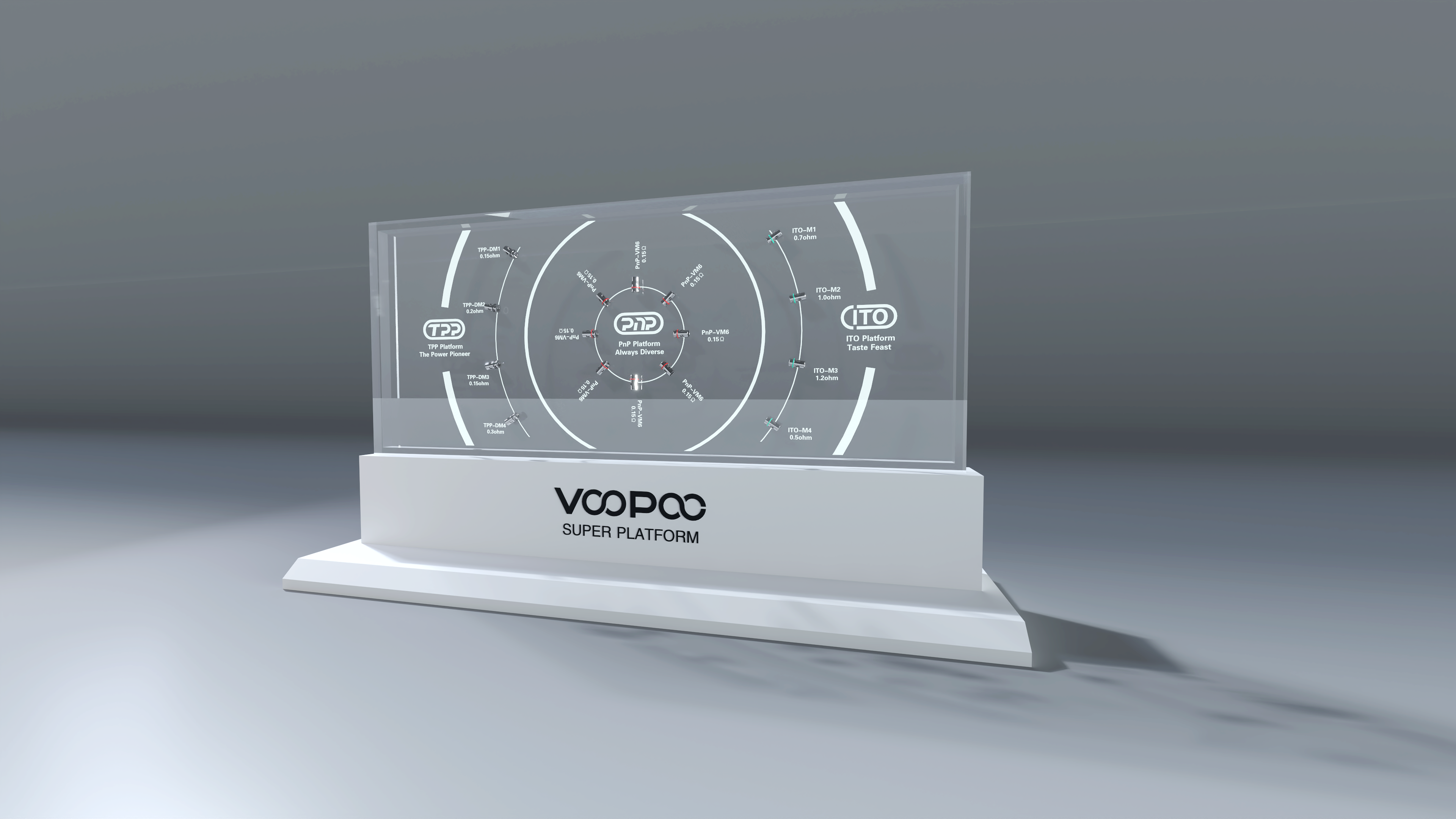 VOOPOO will also provide product introduction and business cooperation consultation to visitors. Welcome to Booth D90, Vaper Expo UK from October 7th to 9th, and spark your life with VOOPOO!
About VOOPOO
VOOPOO was established in 2017 and has rapidly risen through DRAG products, which have been widely acclaimed globally in a short period of time. As a high-tech enterprise with R&D, design, manufacturing, and branding, VOOPOO has four major product series — ARGUS, DRAG, VINCI, and V. Currently, VOOPOO has a presence in more than 70 countries in North America, Europe, and Asia.

Website: https://www.voopoo.com/
Instagram: https://www.instagram.com/voopootech_official/
Facebook: https://www.facebook.com/voopooglobal
YouTube: https://www.youtube.com/c/VOOPOO
Tiktok: https://www.tiktok.com/@voopoofans
Shop:https://shop.voopoo.com/