WARNING: This product contains nicotine. Nicotine is an addictive chemical.
The above warning applies when the product is used with nicotine-containing e-liquids
MORE POWER
MORE STEADY OUTPUT
Drag X Plus Professional Edition increases the output voltage to 8.5V while continuing the Drag X Plus high burst. At the same time, it greatly improves the resolution of the liquid and makes the taste more outstanding.
Drag X Plus Professional Edition also brings more playability to vapers. In RBA mode, the higher resistance of the atomized core will bring more explosive power, bring more fun.
THE UPDATED TPP POD TANK 2
The updated TPP Pod Tank 2 offers professional improvements in both appearance and usability. The removable 810 drip tip uses patented
leakproof technology to effectively prevent condensation and fume buildup.
PROFESSIONAL AND LIGHT
This is probably the most lightweight MOD device available, overturning your imagination of MOD.
FIVE NEW COLORS
Available in five colors, the DRAG X Plus Professional Edition maintains a passion for sophistication and style,
allowing you to be on-trend whether at work or at a party.
COMPATIBLE WITH THREE PLATFORMS
UNPRECEDENTED TPP FLAVOR
The TPP series coils feature a new patented technology that not only increases the internal atomization area, but also
increases the heating speed to enjoy flavor than ever before.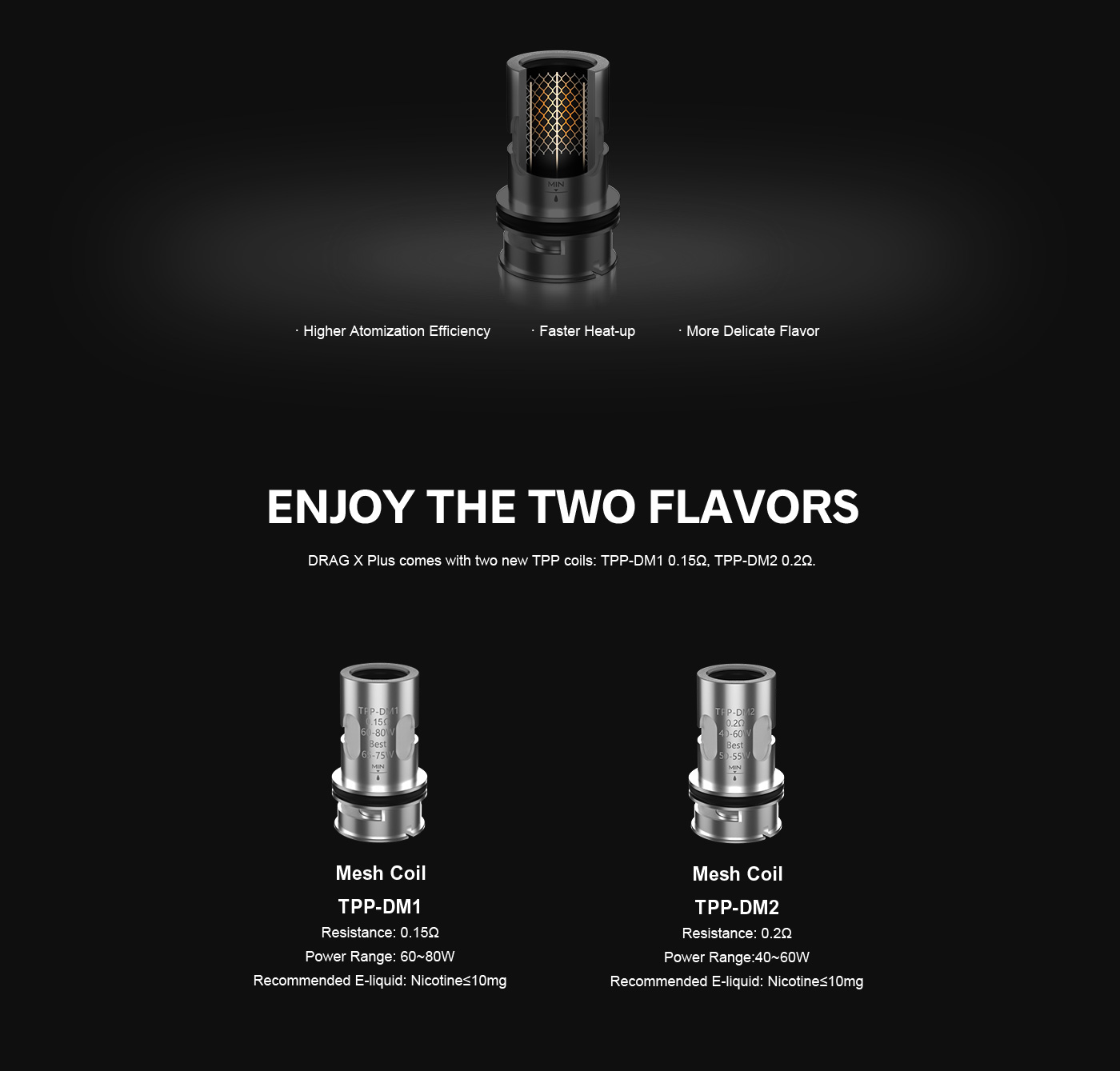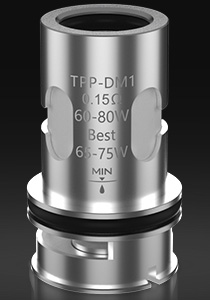 DUAL UI FOR
DIFFERENT BEAUTY
124 times repeated testing of UI themes, and finally two sets of different style
themes exclusively designed for the 0.96-inch TFT screen, which will be
interesting and beautiful.
EIGHT SAFETY PROTECTION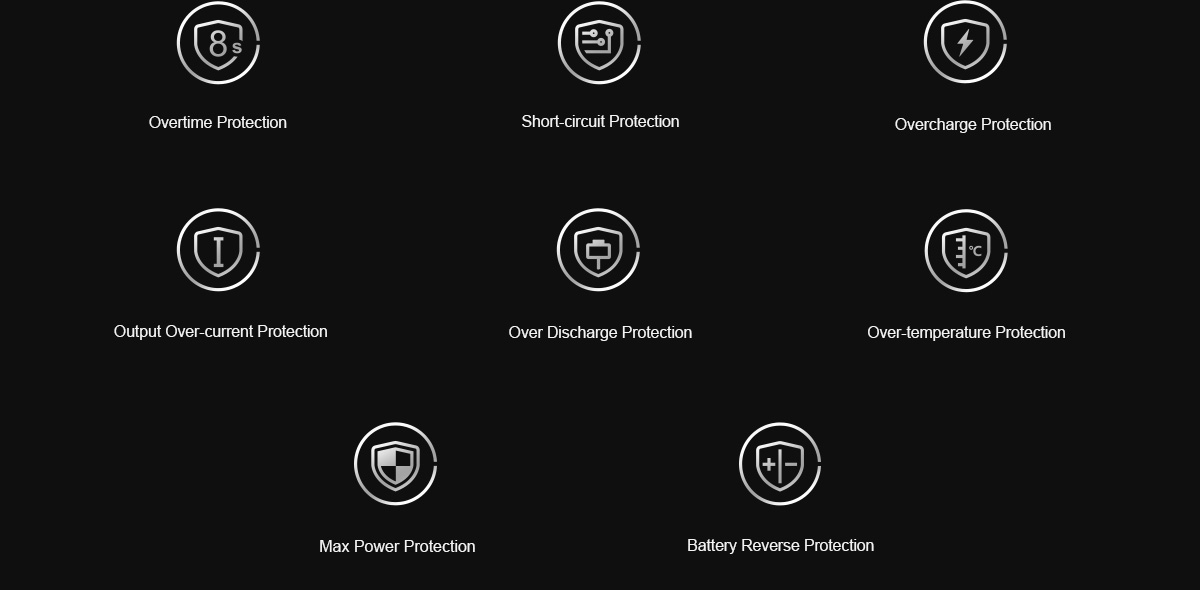 PACKAGE LIST (STANDARD)
PACKAGE LIST (TPD)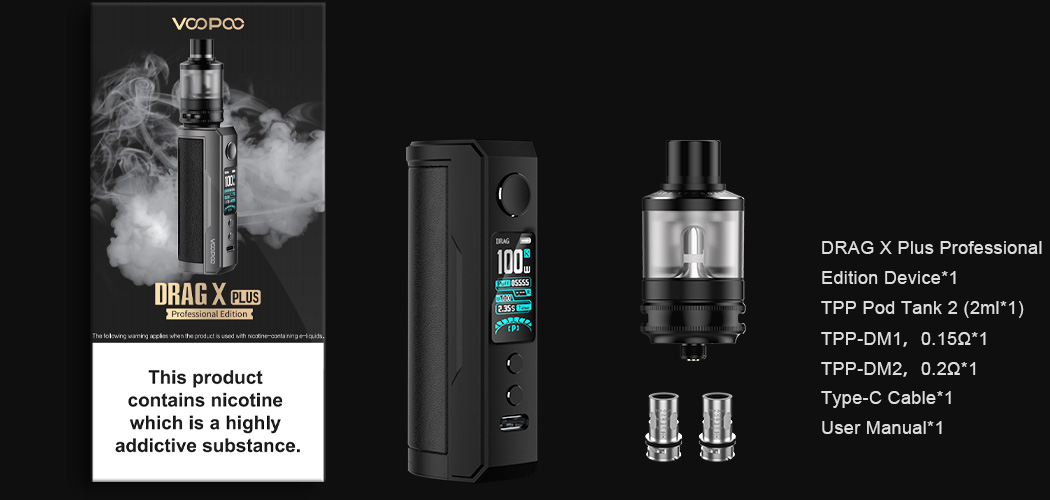 PACKAGE LIST (US)
WARNING
Battery may explode or fire if mistreated. Do not charge except specified charging condition. Do not crush or modify. Keep away from metal objects.
Please select qualified battery products and follow relevant instructions for proper usage.