DRAG MAX Stunning Debut
DRAG Max is an epoch-making dual-battery device with a magnetic atomizer. Maximum 177W power output provided by GENE.TT chip. The fusion of leather and metal gives it a unique elegance. DRAG Max will be the ultimate solution for performance and ease-to-use. Its features are as follows.
· Max 177W Output Power
· Brand New GENE.FAN 2.0 Chip
· PnP Magnetic Atomizer
· Dual UI Theme Interface
· Dual 18650 Batteries
· 5V/2A Type-C Fast Charging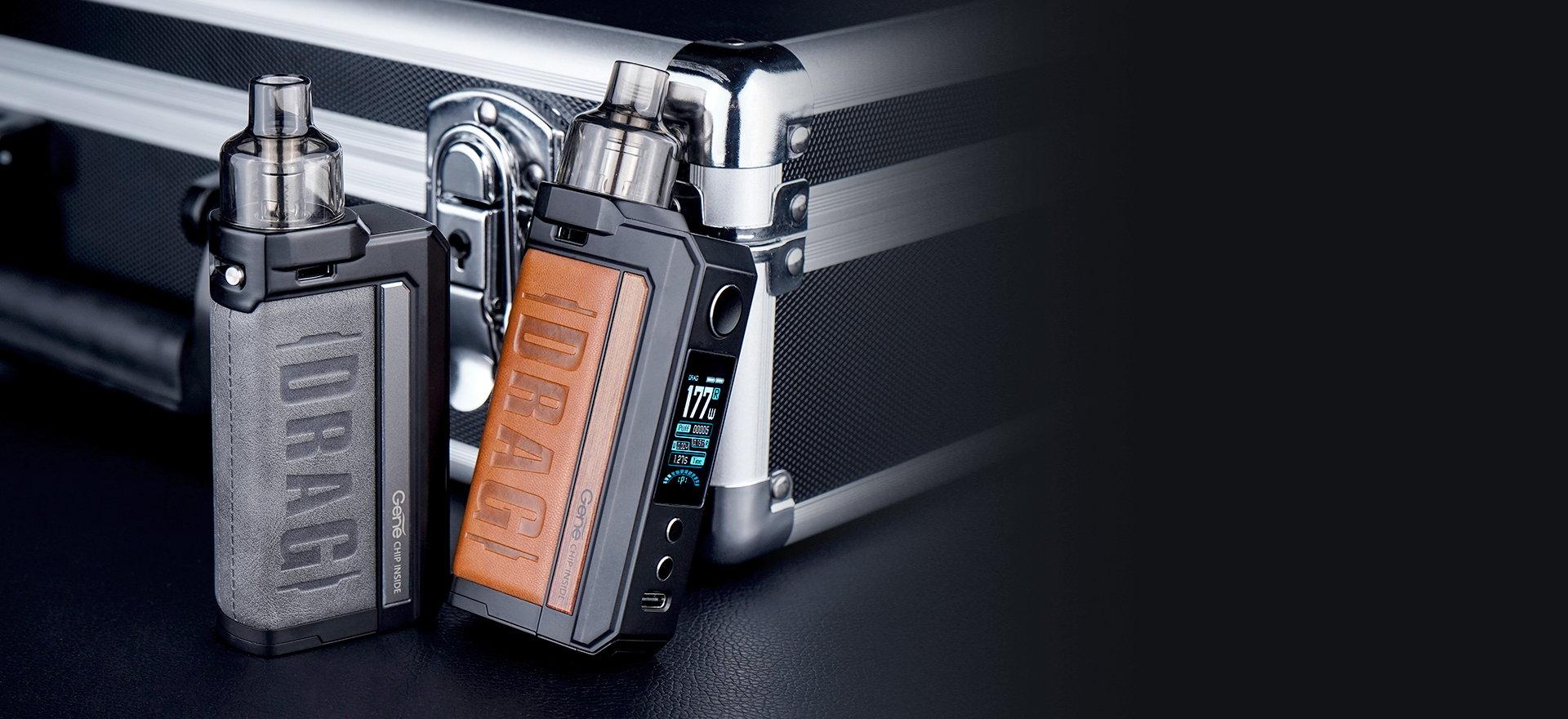 DRAG Max is powered by two external 18650 batteries to provide long standby energy. The upgraded 5V/2A Type-C fast charge can increase the charging speed by 50%.
Four top UI design masters have designed two different styles UI themes, for 1.08' TFT color screens, which are practical and beautiful.

The newly upgraded GENE.FAN 2.0 chip has stronger explosive power, more stable output and richer intelligent functions than the previous generation. We believe that DRAG MAX will bring you a great vape experience again.