WARNING: This product contains nicotine. Nicotine is an addictive chemical.
The above warning applies when the product is used with nicotine-containing e-liquids
TWO-TONE TEXTURED
INJECTION MOLD
Combining two high-end plastics together, ABS and PC, VINCI Q Pod
demonstrates a multi-layer texture and trendy appearance
in a portable light weight.
• Never Fading
• Wear Resistance, Fall Resistance
• Oil-Proof, Dust-Proof, Fingerprint-Proof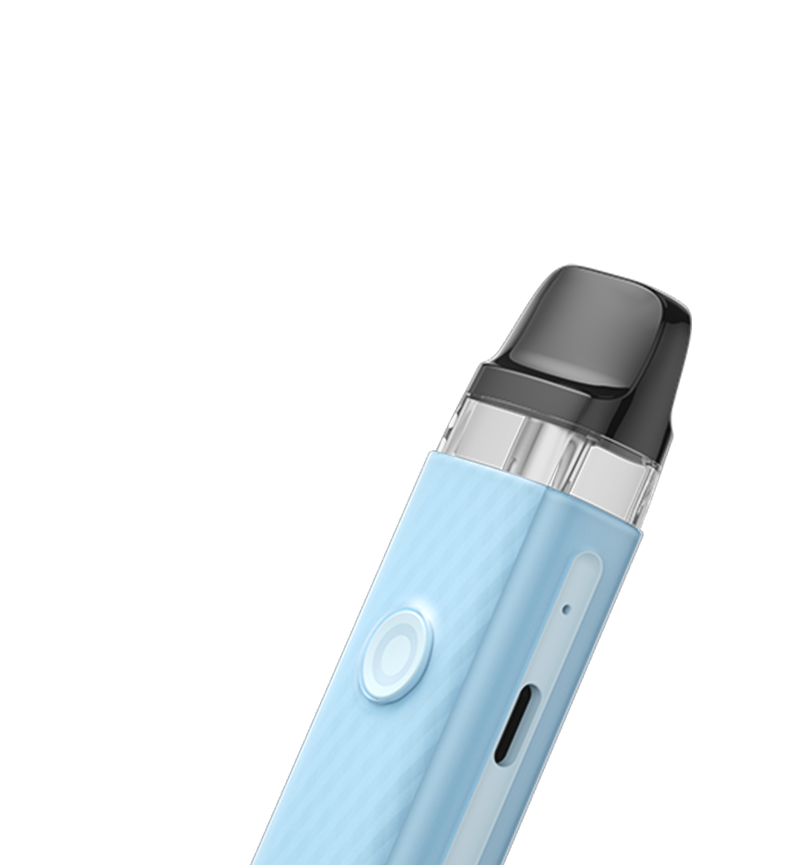 ONCE AGAIN
THE TASTE IS UPGRADED
The 1.2Ω VINCI POD Cartridge's taste is upgraded once again. Compared to the previous
version, the taste is more delicate and mouth-full. At the same time, it adopts the latest
mesh technology developed by VOOPOO Laboratory to maximize the atomizing effect of
the coil while taking the taste to the extreme.
• More Delicate
• More Mouthful
• More Original
*VINCI Q pod is recommend to use with nicotine salt oil
BUTTON / AUTO
DUAL VAPING MODES
VINCI Q Pod comes with Button / Auto dual vaping modes. Equipped with
the powerful GENE chip, VINCI Q Pod gets ignited by both button pressing
or auto draw depending on your preference.
• Auto Mode
• Button Mode
FASTER AND
MORE SENSITIVE
Benefiting from the smooth airway and strong GENE chip,
you can enjoy the vapor within one millisecond. The super
sensitive atomizer brings you a super fast ignition.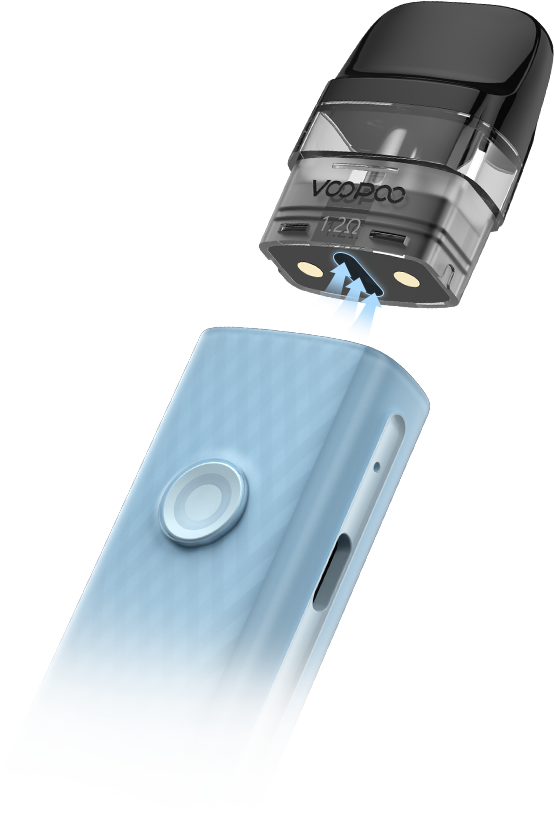 STABLE OUTPUT
CONTINUOUS PROTECTION
The GENE chip ensures VINCI Q Pod a more stable and comfortable vaping experience.
LIGHTS ON ALONG
WITH EACH PUFF
VINCI Q Pod cleverly incorporates light into the button. The light
is on and off along with each puff.
Battery>30% -Green
Battery <30%-Red

WE UPGRADED
THE LEAKAGE
PROOF DESIGN AGAIN
VINCI Q Pod uses a top filling tank upgraded from Drag nano 2. Designed
with a compact leakage proof structure, VINCI Q brings you a carefree
vaping experience.
EASY TOP FILLING
No more pulling out the cartridge. Just take off the mouthpiece,
pull out the silicone plug, fill the oil and plug it back.
*Keep it rest for 5 minutes till the coil being fully soaked before use.
2.0ML FULL-VIEW
CARTRIDGE
VINCI Q Pod's 2.0ml large, full-view cartridge allows you to
check the volume at any time without pulling it out.
PACKAGE LIST (STANDARD)
PACKING LIST (TPD)
PACKING LIST (US)