Stand 438, Alternative Products Expo, Enjoy the Vaping Pleasance with VOOPOO in Medellin
On May 20th at Plaza Mayor, the two-day Alternative Products Expo Medellin 2023 will begin. The wonderful weather and stunning scenery in Medellin make it a wonderful destination for attendees and tourists to have a memorable experience. VOOPOO, a leading open system e-cigarette brand with the passion to let the advanced vaping experience reach more people, will attend this event with its vapes in all device categories and a warm welcome to the visitors.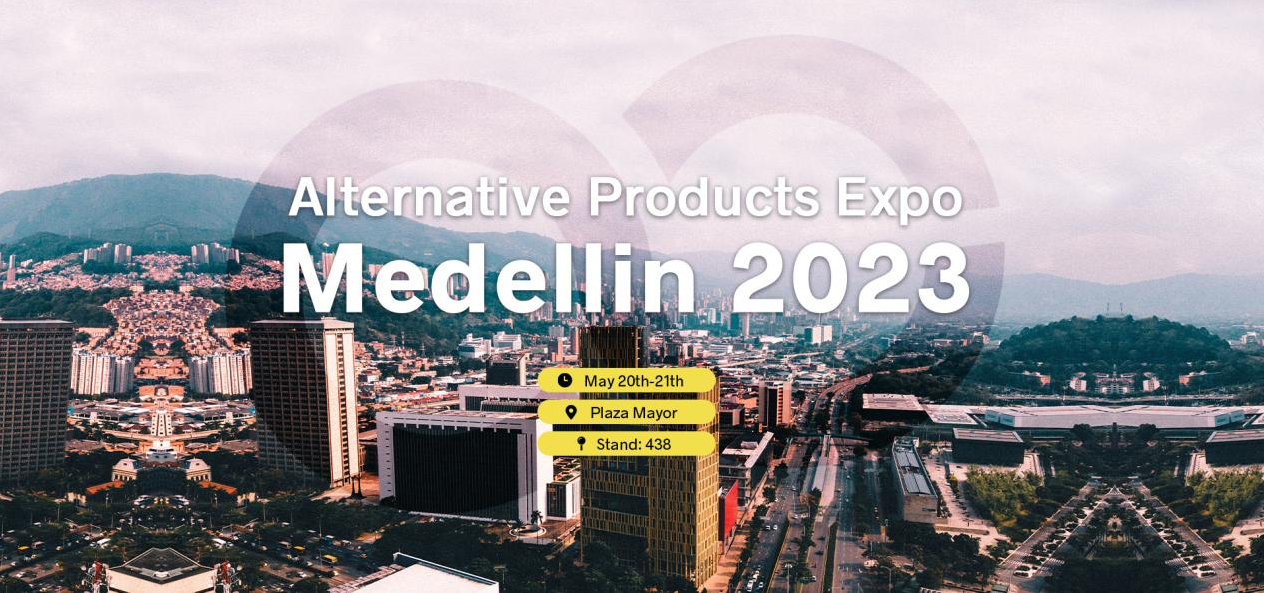 In terms or the products that will be displayed, there would be no doubt that they are exceedingly great. VOOPOO's hot-selling ARGUS POD Family including ARGUS Z, ARGUS POD SE, ARGUS POD, ARGUS G and ARGUS P1 with the compatibility to ARGUS POD Cartridge will be provided. The significant fourth generation of the DRAG MOD Series, DRAG 4 with UFORCE-L TANK will also be displayed. The cute DORIC Q, the slim DORIC 20 SE are also included.
Additionally, the gifts like VINCI Q, DORIC Q and ARGUS Z will be provided as well. Just follow VOOPOO's social media account and play the turntable game, the chance to win delicate gifts will be given.
Hope to see you at Stand 438, Alternative Products Expo Medellin 2023!