The Smallest POD MOD from VOOPOO, DRAG H40, is Officially Released
On 3rd July, VOOPOO officially released the new DRAG POD MOD Family member, DRAG H40. It is the smallest device available at the entry-level POD MOD.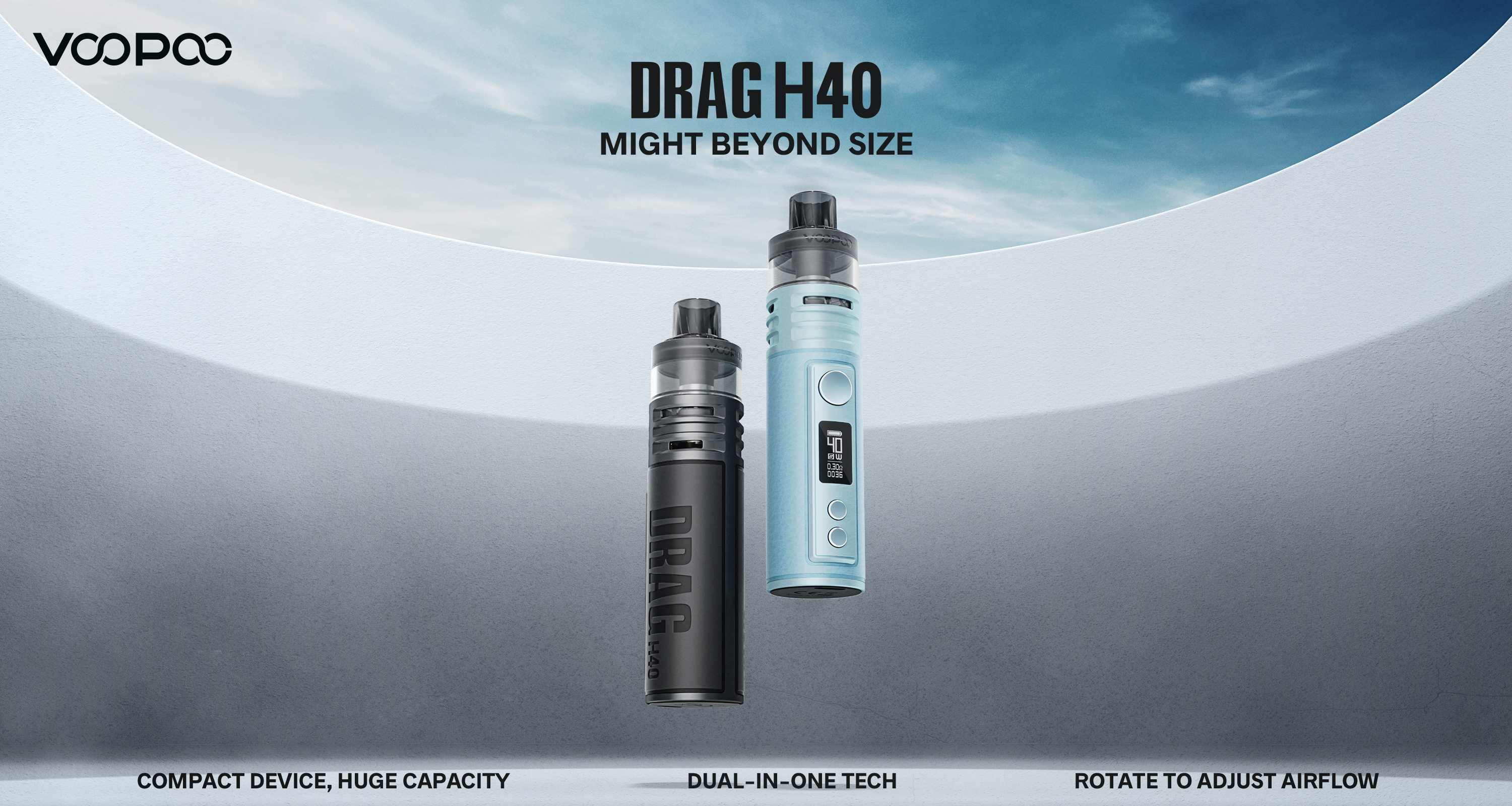 In the past, VOOPOO launched many impressive and innovative POD MOD of DRAG Series including DRAG E60, DRAG H80S, DRAG S, DRAG S PnP-X, DRAG S Pro, DRAG X, DRAG X PnP-X and DRAG X Pro.
These products have received widespread recognition. For example, DRAG S and DRAG X are two revolutionary vapes that have received worldwide acclaim over the years. DRAG E60 and DRAG H80S have won the "Most Innovative Vape" and "Best POD MOD" many times with their compact design and delicate taste. This time, the new family member comes and let's discover the highlights that spark your vaping.
Compact Size and Huge Capacity, Holding Long Hours of Vaping
Fitting neatly in the palm, DRAG H40 is a POD MOD that is small in size, yet boasts a comprehensive and deeply satisfying vaping experience. Its 1500 mAh battery and maximum 40 W power output make users worryless about running out of juice despite its compact size.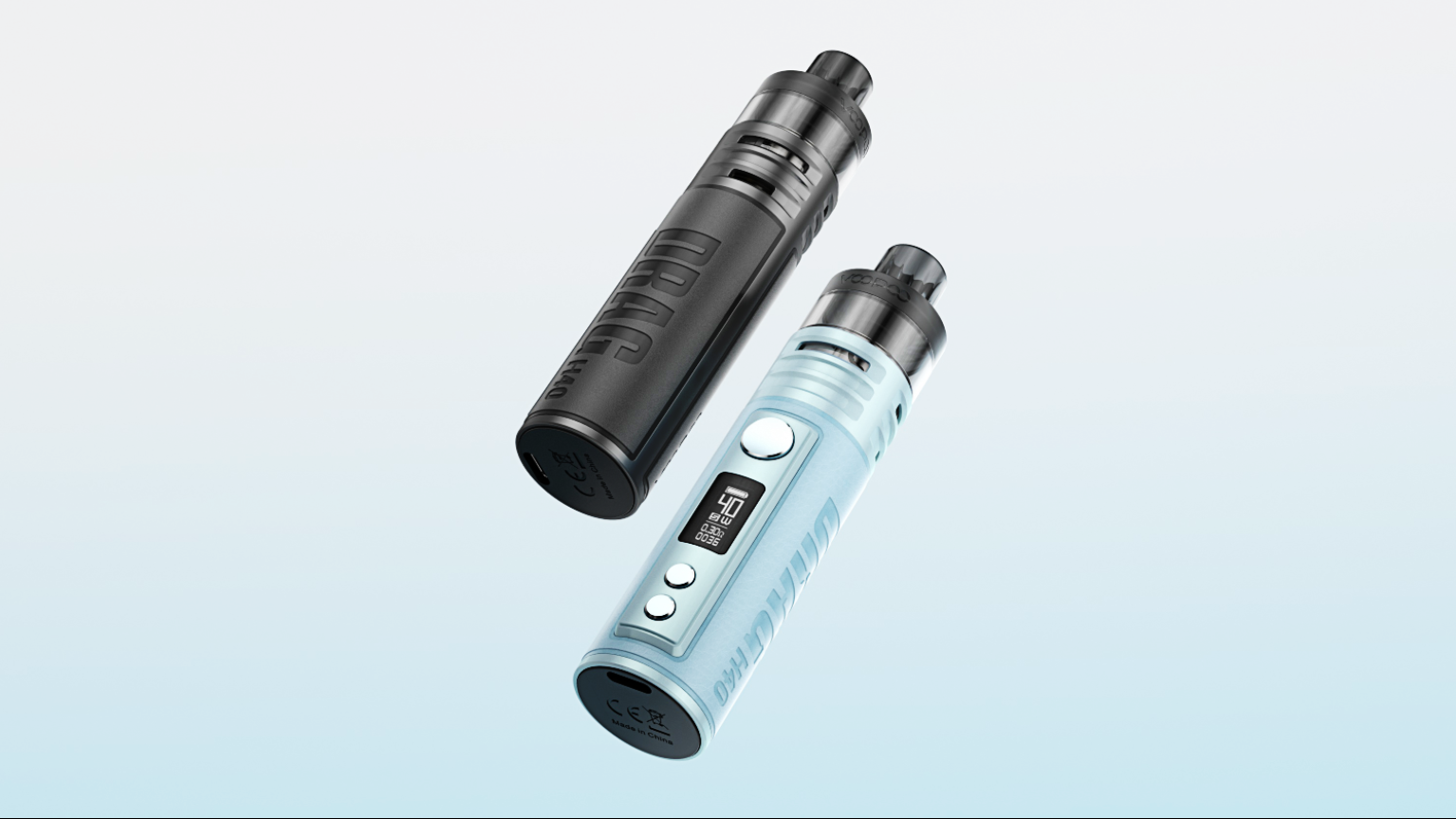 The convenience of longer vaping time is made possible by DRAG H40's upgraded PnP POD II (bottom side filling) up to 5 mL e-liquid capacity, which also lessens the need for frequent refillings.
It is also worth mentioning that since now, DRAG H80S and DRAG E60 will also adopt this upgraded PnP POD II as the standard Pod.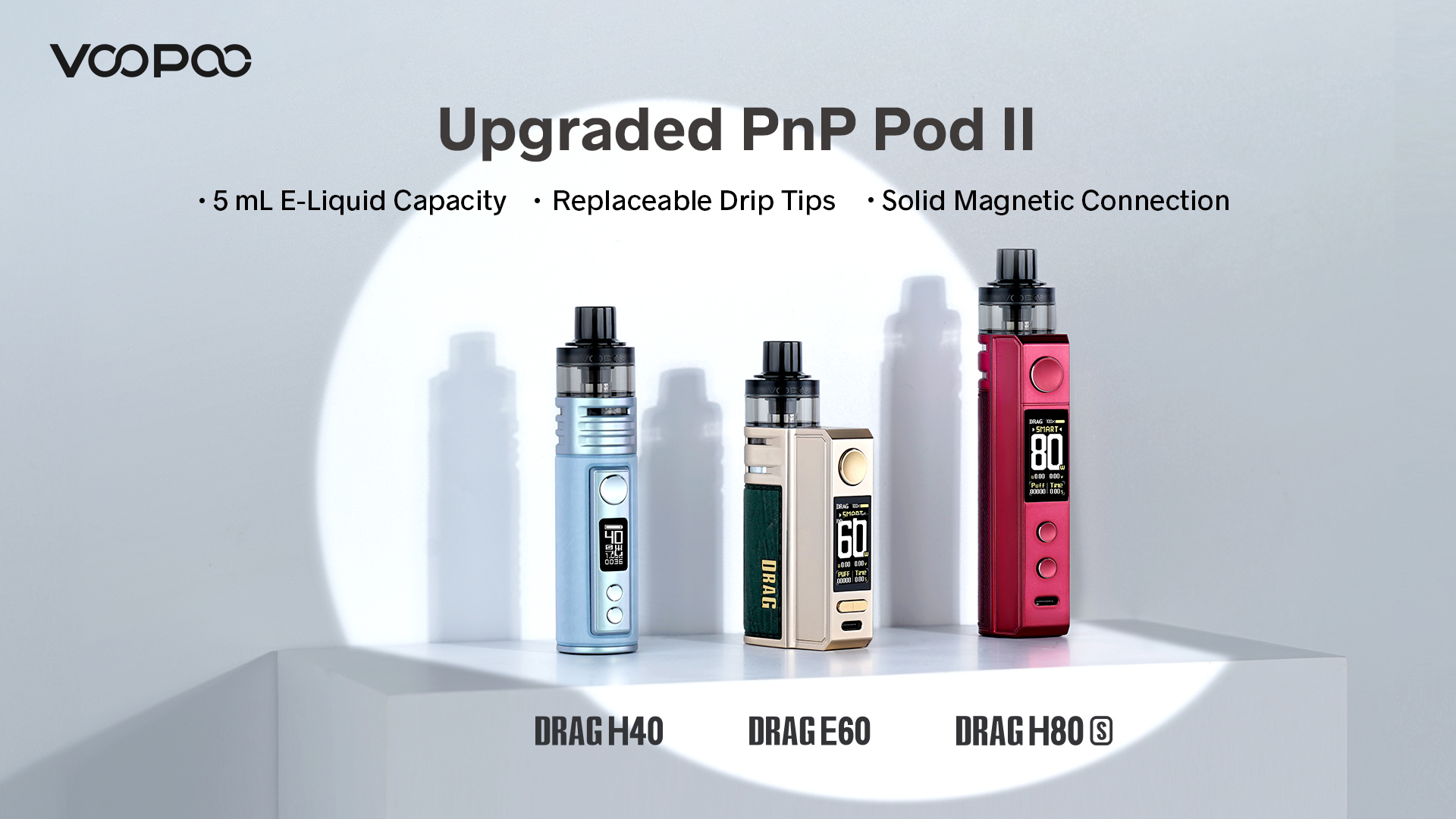 PnP Atomization Platform, Ultimate Taste Delivery
The Dual in One PnP coils has high atomization efficiency, perfectly and fully atomizing every e-liquid and delivering a rich flavor and delicate taste with bursting vapor. The test results show that the coil could atomize 35 mL (7 Pods) of e-liquid. There are 2 modes for power adjusting: RBA and SMART. The former allows vapers to customize the power from 5 W to 40 W, and the latter will smartly work out a proper output power based on the present coil's resistance, smart and economical.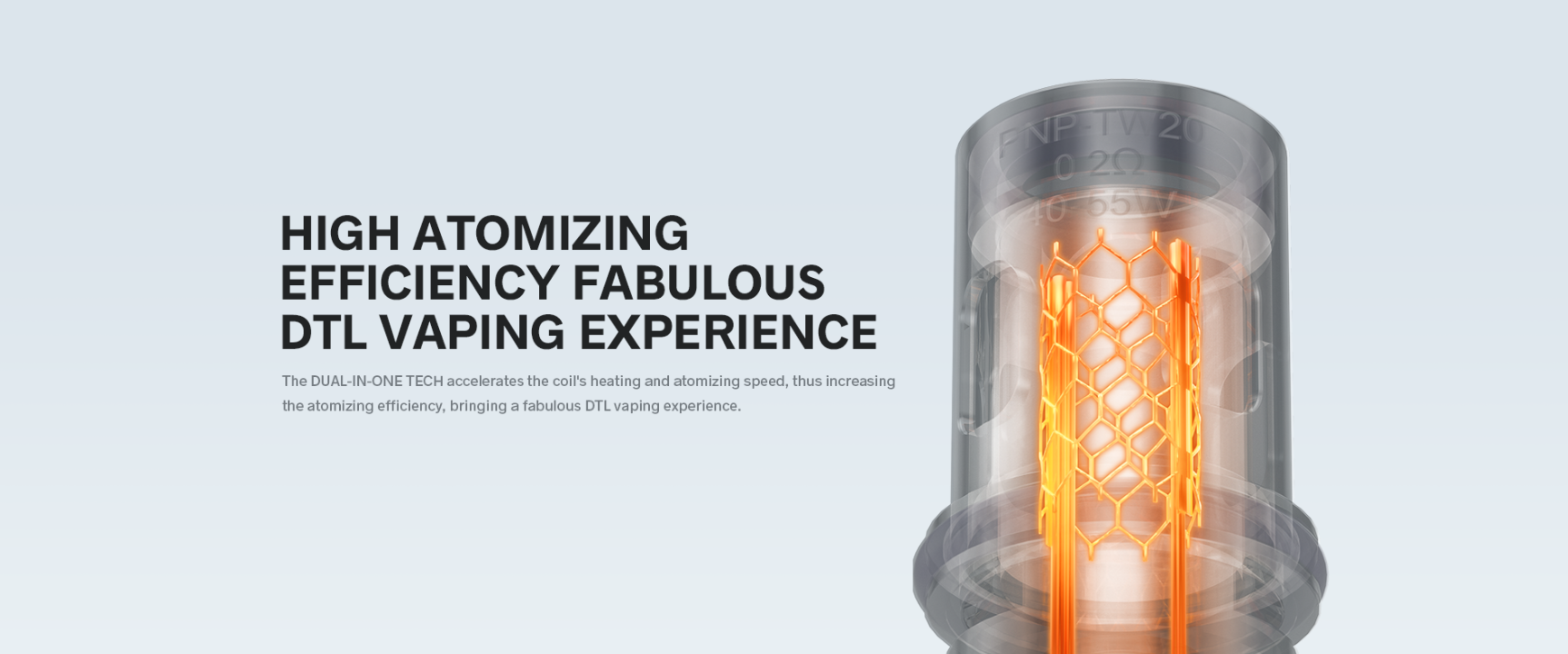 Rotate Pod to Adjust Airflow, Freely Get Airflow You Want
The 360° stepless pod rotational airflow adjustment makes it free to obtain the desired airflow without any other step. Two air inlets are designed stepless, which means users can freely get the airflow they want. This design brings users the free switch from MTL to DTL and a premier experience.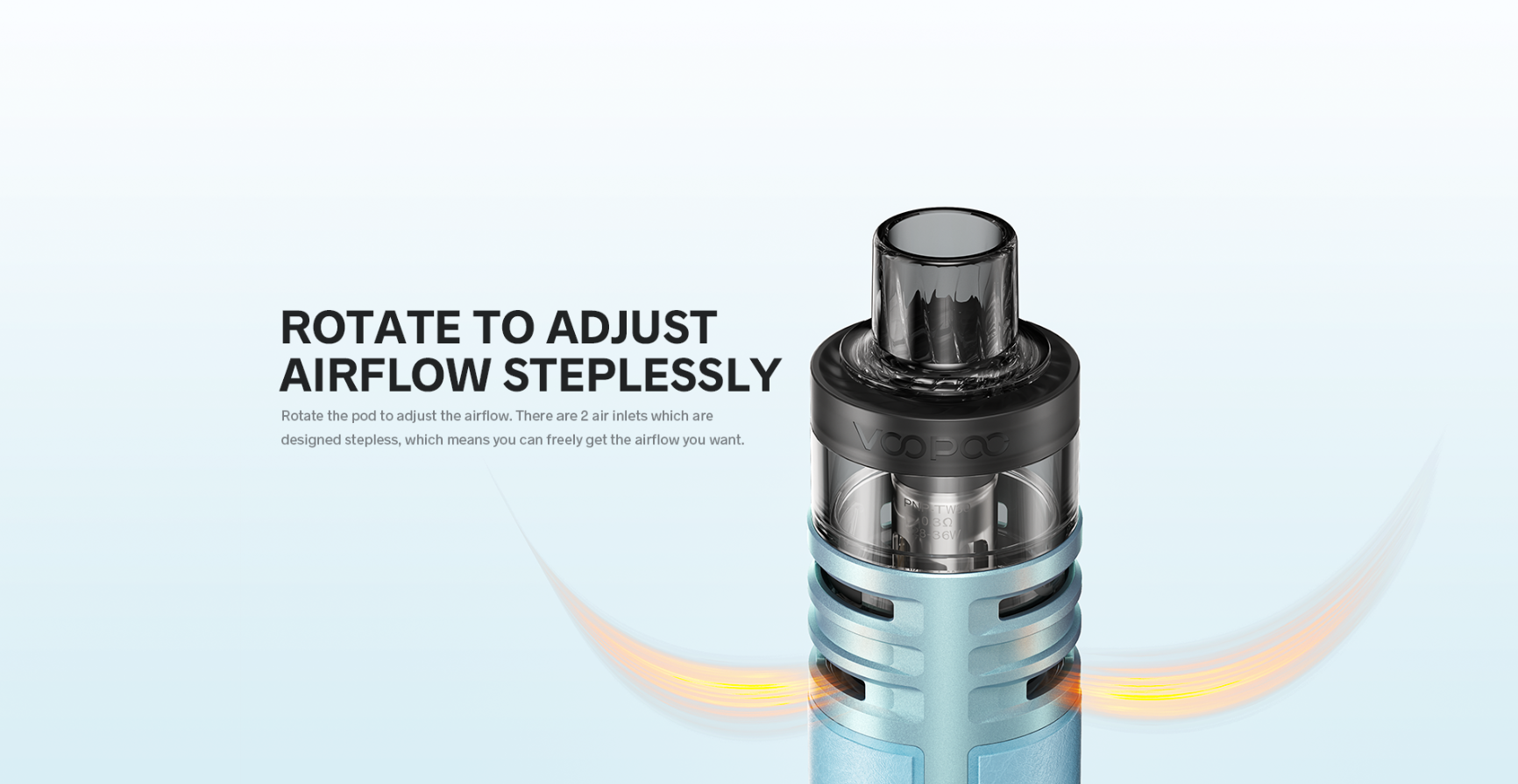 360° Exquisite Leather Facing, Full Upgrade in Holding Comfort
As the new member of the DRAG POD MOD Family, DRAG H40 continues the classic debossed and cylindrical design of the DRAG series. The top layer of leather firmly beds the device, delicate in look and comfortable to touch.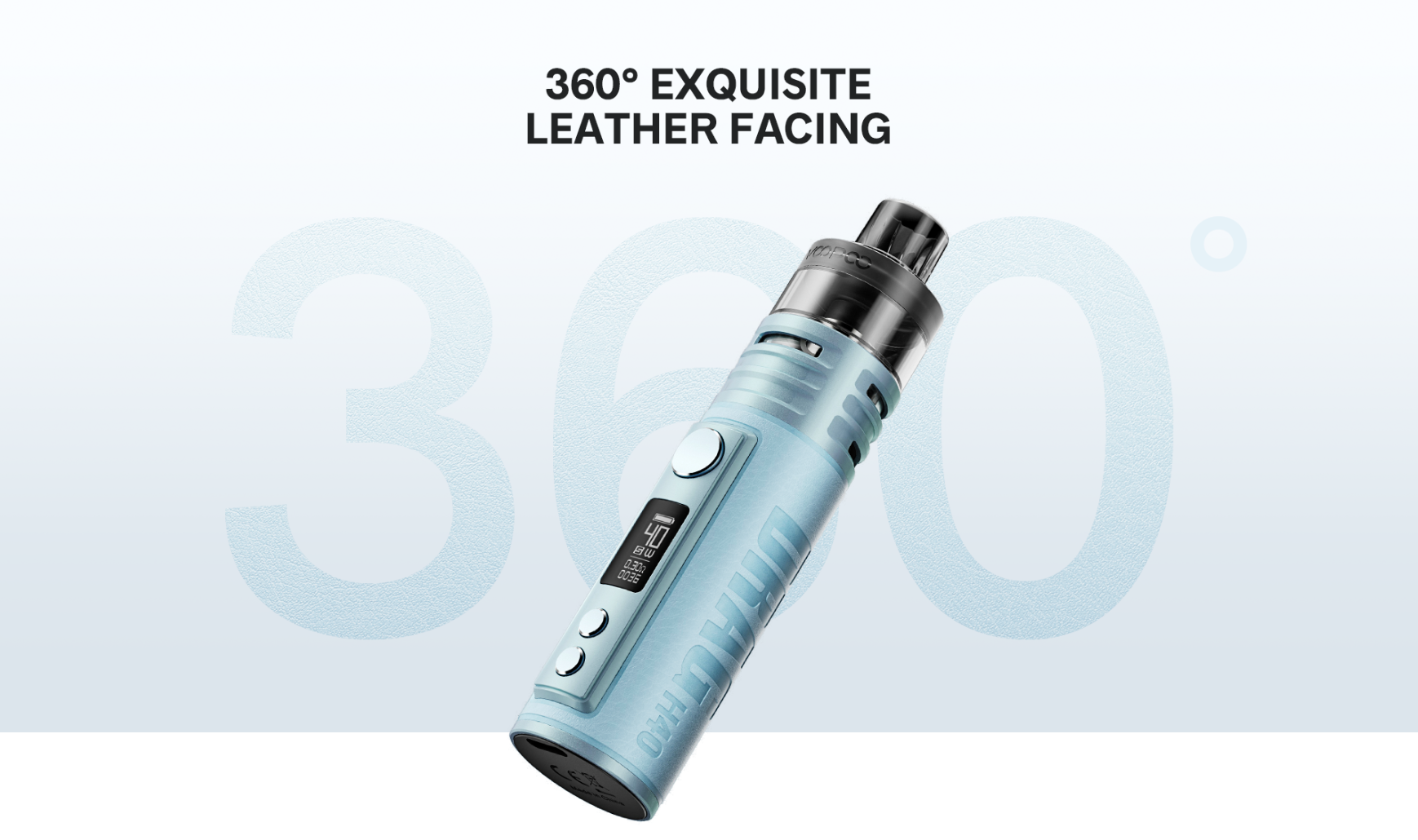 VOOPOO continues to create and offer cutting-edge POD MOD devices as the open-system vape industry's POD MOD pioneer. For DRAG POD MOD Family, the first arrival DRAG X and DRAG S refreshed the user's vaping experience with their record-breaking ignition speed and classic leather design. Since the release of these two vapes, VOOPOO has developed many POD MOD devices and enriched the DRAG POD MOD Family. It is sensible to say that DRAG H40 will be unmissable for customers and consumers.
Besides, the hot-selling DRAG E60 and DRAG H80S in new colors also are released on 3rd July. More color options, more expansive user coverage and more effective to sell.
WARNING: This product contains nicotine. Nicotine is an addictive chemical.