WARNING: This product contains nicotine. Nicotine is an addictive chemical.
The above warning applies when the product is used with nicotine-containing e-liquids
POP OR MOD, BOTH FOR YOU
PnP-X POD TANK is a new concept created by us. It comes in two forms: on its own, it's the perfect partner for DRAG S/X
PnP-X Kit; With 510 base, it's perfect for any devices you want.
EASY E-LIQUID FILL SYSTEM
New upgraded 5.0ml magnetic suction pod, provide the simplest and most sanitary way of filling E-Liquid.
* Please let E-liquid stand for 3-5 minutes before vaping.
STILL FAMILIAR
AIRFLOW SYSTEM
Double holes Air Intake Design for Smoother & bigger cloud.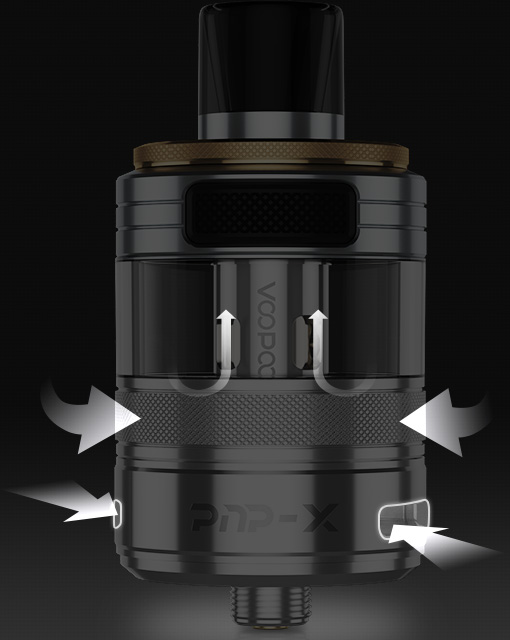 Big Thrills, Small Bills
PnP Pod Tank is compatible with all PnP coils just pull and push, you can enjoy
different vaping experiences
SPECIFICATION
Material of pod: PCTG
Material: Stainless Steel
Coils: PnP-TM2*1, 0.8Ω
PnP-VM6*1, 0.15Ω
Capacity: Standard 5.0ml & TPD 2ml
PACKAGE LIST (STANDARD)
PACKAGE LIST (TPD)
PACKAGE LIST (US)